What do you get when you combine a video camera and a drone? The
Ring "Always Home" camera
, a next-level autonomously flying indoor security camera that's here to revolutionize home security.
Just imagine the possibilities.
You think you turned off the stove, but you can't really remember.
Or, you receive a Ring Alarm alert and want to see what's happening immediately.
Maybe you're on vacation and simply want the reassurance of checking in (without leaving your beach chair).
Full Video can be found at the bottom of the article
The Ring Always Home Cam is a lightweight flying camera that serves as your eyes when you're not home. You no longer need a camera in every room to see every room. Thanks to the Always Home Cam, you always have multiple viewpoints with one device. Personalize and set the flying camera's paths so that you can easily check in on your home for peace of mind.
This is Truly Next Level Indoor Security at it's best!!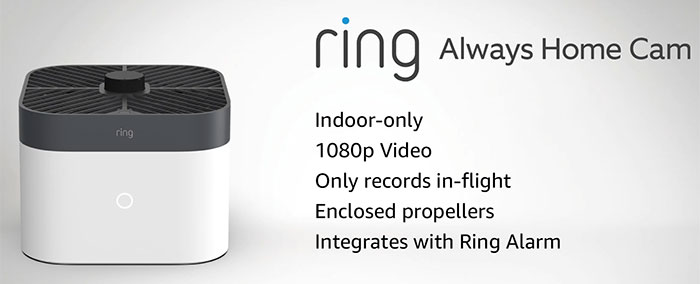 Peace of Mind At Your Fingertips
The Ring Always Home Cam easily integrates with Ring Alarm to innovate how people use security cameras and home alarm systems. When you set your Ring Alarm in Away Mode and something triggers the alarm, your Always Home Cam automatically flies your preset path to see what's happening.
The video streams right to your Ring App so whether you're at a restaurant, at the beach, or at work, you can see what's happening and identify the alarm trigger.
Next Level Indoor Security Where Your Privacy Is Guaranteed
Privacy and security are foundational to Ring and underpin every product they offer, including the Always Home Cam. The masterminds behind the Always Home Cam built-in the following privacy features:
The device rests in the base and the camera is physically blocked when docked
The camera only starts recording when the device leaves the base and starts flying on one of the preset paths
The camera hums at a certain volume, so you can always tell when the device leaves its base and starts flying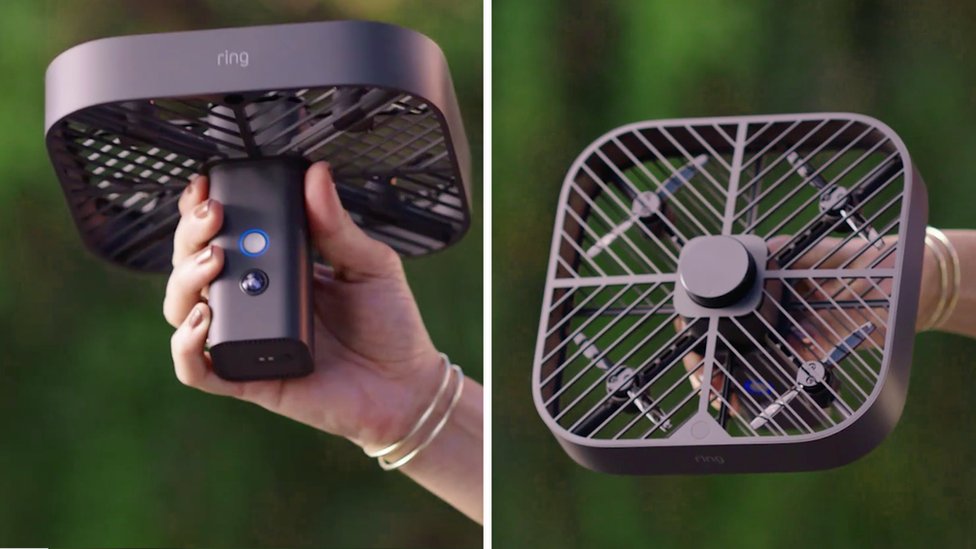 Beyond the privacy features, the Always Home Cam boasts cutting-edge obstacle avoidance technology to prevent collisions with unexpected objects as it moves on the pre-set paths.
True Whole-Home Security
Home indoor security is no longer limited to an alarm panel on the wall that chirps and beeps. In today's world, cameras have proven to be a critical component of every home security system. The Always Home Cam harnesses unique and unprecedented technology to push the boundaries of how we define "safe and secure".
Join the future of home security with us!
For more Exciting New Technology advancements, be sure to check out our company page for Totality Solutions Inc. Https://www.TotalitySolutions.org/explore